Pedal to the Blues: Free Wheel by Local Legends Double Blue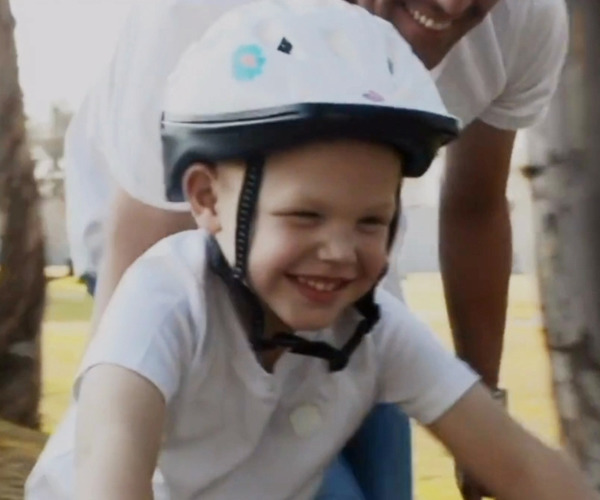 Music has the power to inspire, uplift, and make a real difference. When talented local musicians come together to create a song that not only captures the joy of cycling but also serves a greater purpose, it's a cause for celebration. Children North East are thrilled to introduce to you, 'Free Wheel' by Double Blue, a song about the joy of cycling, that not only fills your heart with rhythm but also supports a vital cause. All song proceeds are kindly being donated to support babies, children and young people across the North East.
Before we dive into the heart of the song, let's first meet the maestros behind 'Free Wheel.' Double Blue, local blues guitar legends, have been making waves in the music scene for years. With their unparalleled skill, soulful melodies, and electrifying performances, Stu Burlison and Jimmy Smith have earned their reputation as true musical gems in the local community.
'Free Wheel' is more than just a song; It's a heartfelt tribute to the joy of cycling. The song's lyrics and catchy base will have you tapping your feet in no time. It's the kind of tune that makes you want to grab your bike and hit the open road, wind in your hair and a smile on your face. The music video which was produced by Paddytech Videos, captures the freedom and exhilaration that cycling across the beautiful scenic North East can bring. Make sure to give this a watch too!
The best part? You can download and listen to 'Free Wheel' for only 99p. It's a small price to pay for the lasting impact it's going to make. Every penny from the song's proceeds go towards supporting Children North East. Can you help us share the song with your family, friends, and colleagues? With your help, we won't stop until every baby, child and young person has the healthy, happy start in life they deserve.
So, fasten your seatbelts (or should we say, pedal straps?) and get ready to ride along to the catchy chorus through the download links below.
Download now on Apple Music and Amazon Music