One of our service users, Susan, tells her story
Susan is a single parent whose life has been turned upside down by the Covid-19 pandemic. Prior to lockdown, the mum of two used to work in the hospitality industry. But in March 2020 she was made redundant after five years of having a reliable income.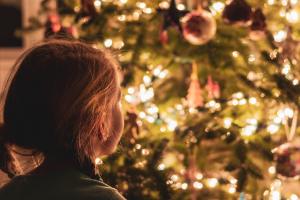 Since then Susan has really struggled to make ends meet for herself and her 11-year-old daughter and 17-year-old son. They're just about keeping their heads above water on Universal Credit but she is in arrears with her rent and paying off debt through an IVA (Individual Voluntary Arrangement).
"Once I've paid my debt consolidation; council tax; gas and electricity, there's not much left for food and clothes," Susan admits.
This Christmas is going to be the worst. I don't know where the money's going to come from, it's just so stressful.
"My mum tries to help out where she can but she is a pensioner on her own and lives 18 miles away."
During lockdown Susan was introduced to Children North East Family Support Practitioner, Bernadette Brown, who arranged for them to receive emergency food parcels every week throughout the summer.
And more recently Susan's daughter has enjoyed the 'Scrappy Dooz' activity packs our donors have made possible for families facing hardship. In fact Susan has managed to make up her children's Christmas stockings by putting aside craft materials and books that came in the Children North East packs.
Bernadette has also been on hand to offer a listening ear and professional advice.
"I can't describe what it's meant to us," Susan says. "Bernadette has given me any help I've needed. It's great having someone who's non-judgemental and nice.
It's a blessing just having that extra bit of support. It's like a little bit of weight's been lifted off my shoulders.
Covid-19 is having a devastating impact on so many this Christmas. Susan's family is just one of the many we help. Would you like to give more children some hope this Christmas?  Then please donate to our Hope for Christmas appeal or take part in one of our fundraising activities – together, we really can make a difference!