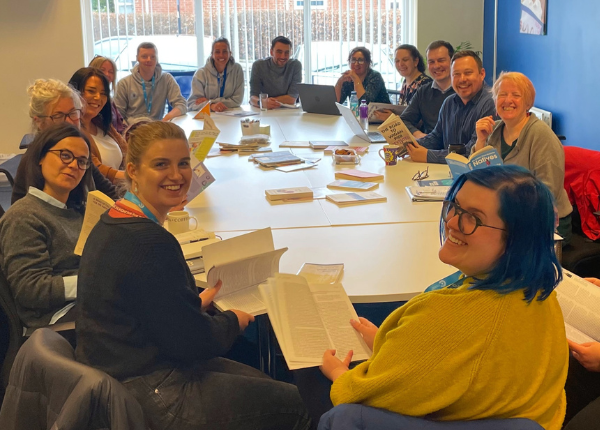 Children North East is committed to providing equal opportunities and works hard to ensure our people feel supported and able to develop in their roles. In line with this commitment, the charity holds a number of Awards and Accreditations. These are listed below, with an overview of what they mean and what they require of us.  
Disability Confident Employer  
As a Disability Confident Employer, we take action to ensure how we recruit, retain and develop disabled people is meeting their needs and providing truly equal opportunities. We are committed to challenging attitudes towards disability, increasing understanding of disability and removing barriers to disabled people and those with long-term health conditions.  
Investors in People Silver Award 
The Investors in People Award standard measures our performance in leading and supporting our people against a framework of best practice. This includes leadership practices, workplace culture and how we nurture talent compared to our peers. As part of the Award audit, staff are interviewed to understand their perceptions of the charity. 
Mindful Employer 
Children North East have signed the 'Employers Positive about Mental Health' Charter, committing to promote better mental health at work. Its commitments include providing non-judgemental and proactive support to staff experiencing mental ill-health, not making assumptions about the abilities of a person with a mental health condition, positive and enabling recruitment processes and support for line managers in managing mental health in the workplace. 
Living Wage Employer 
We are an Accredited Living Wage Employer, which means we pay all staff and contractors a minimum of the living wage value recognised by the Living Wage Foundation. The Foundation calculates its living wage based on Minimum Standard Income (MIS). 
Investing in Volunteers 
Investing in Volunteers is the UK quality standard for good practice in volunteer management. To achieve the standard organisations must demonstrate they have strong processes in place for supporting volunteers, clear practices relating to inclusion, equality and diversity, and work with volunteers to provide meaningful development opportunities.