Open letter to Gavin Williamson on home learning
As a result of the latest lockdown, we and Child Poverty Action Group have written an open letter to Secretary of State for Education Gavin Williamson, calling on the Government to take a child and family-centred approach to home education during this lockdown.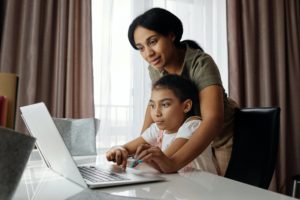 That's why we are urging the Government and MPs to support our call to:
Prioritise cash payments to families as a replacement for free school meals.
Take urgent action to ensure all children have the learning tools they need to take part in the curriculum.
Provide families with greater financial support to cover the increased costs they are facing as a result of the pandemic, including costs related to home learning.
We know that schools are working tirelessly to support pupils and their families, but we now need the Government to play its part and hope the government uses these guiding principles to help make decisions about home education.