Thousands of arts and crafts packs bring joy to children – Thank You!
More than 2,600 children have now received 'Scrappy Dooz' craft packs from Children North East, thanks to donations from a vast array of different organisations and individuals.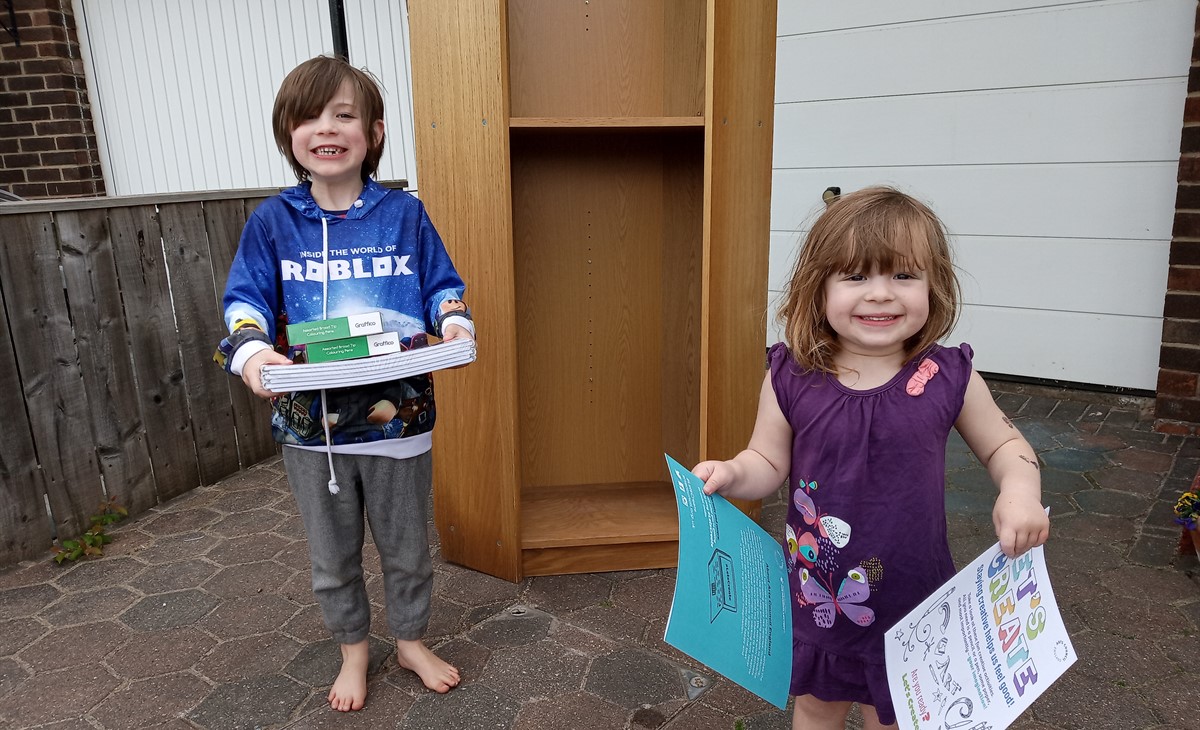 When Children North East first put a call-out to help fill and distribute resource packs for pupils under lockdown, our supporters were amazing! The arts organisation, Culture Bridge North East, was among the first to respond with craft materials supplied by the Arts Council and we've had thousands of pounds-worth of funding from lots of others, including the Community Foundation (both Tyne & Wear & Northumberland and County Durham CF) via the The National Emergencies Trust (NET).
On top of that, North East businesses, community group like the Lions and individual members of the public have also generously donated thousands of stationery items; games; books etc to bring joy to the region's young people. Our staff and volunteers have worked so hard to pack them all up for different age groups and distribute them to the most disadvantaged areas.
The mum of this little boy described receiving packs for her children as "like Christmas had come early".